The Top 11 Things to See at Singapore Yacht Show 2016
The 6th edition of Singapore Yacht Show will take place at ONE°15 Marina Club in Sentosa Cove from 7 to 10 of April and, as every year, promises to be the grandest affair and a true luxury hub of South East Asia. For just 4 days this cosy marina will turn into a centre of attraction for thousands of enthusiasts and potential buyers anticipating to see hundreds of boats on display, luxury cars, marine toys, fashionable clothes and other accessories of wealthy living.
Every year the organisers of SYS come up with new and unique experiences to amaze the audience – something you may not see again in your life. We picked up the 11 brightest highlights of the coming show. You decide whether to check out some of them or to make a push and hit them all!
Sensational Jet Ski
Flying above waves is a real joy ride. And this is what the new electric jet ski by Quadrofoil gives you! It's silent motor and zero emissions enable it to ride on lakes, rivers, seas & eco-zones where most motor boats and PWC's are not allowed. No noise, no waves, no emissions. Fist time in Asia at Singapore Yacht Show 2016!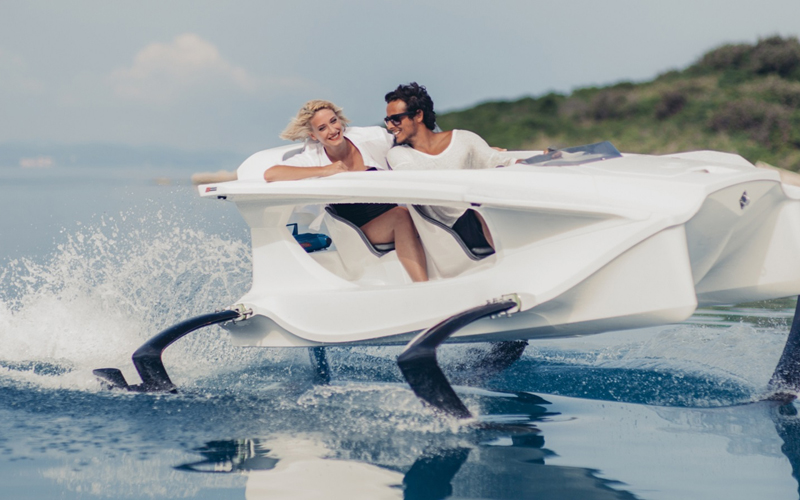 Princess 75 Debut
Those up for a much bigger toy will be interested to see the new yacht models presented to Asia for the first time! One of them is eagerly anticipated Princess 75 motor yacht. Its ingenious design offers efficient, agile cruising, with the latest modified deep V-hull enabling passengers to plane at lower speeds. With a choice of three engines, she can reach speeds of up to 35 knots.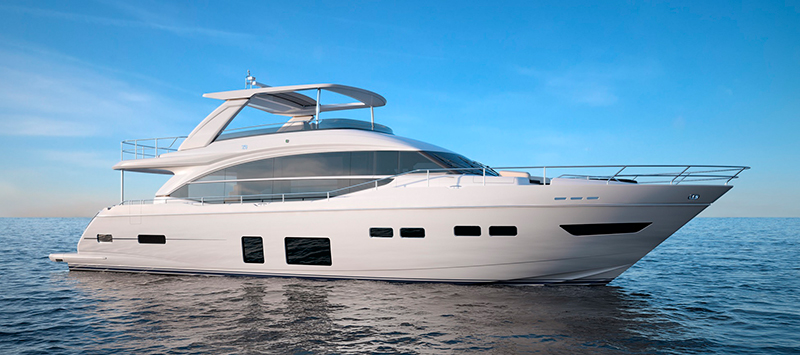 Monte Carlo 86 Premiere
Another motor yacht making its Asian debut will be Monte Carlo 86 showcased by Simpson Marine. The yacht is famous for winning the Asia Boating Awards as "Best Worldwide Production Motor Yacht over 25 metres."
The 1st Appearance of Lucia 40
Sailing catamaran Lucia 40 by Fountaine Pajot is the shipyard's most popular model produced up to date. Multihull Solutions will show Lucia 40 to the Asian audience for the first time!
Big Secret by Sunreef Yachts
The world's leading bespoke catamaran builder will use the Singapore Yacht Show for the world premiere of its latest model. This project has been shrouded in secrecy and its unveiling will surely be a highlight of the Show. Here's a sneak peak of the yacht's stunning interior.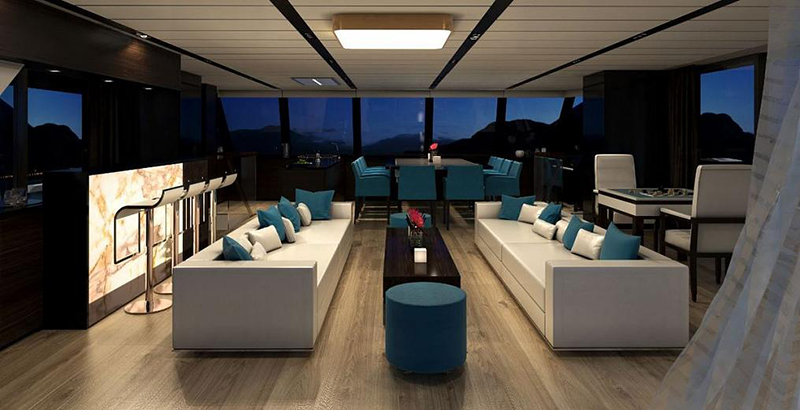 Burlesque Show
Shall we change from yachts to beautiful girls? Singapore's first and foremost burlesque dancer Sukki Singapora will be performing at SYS official Black & Red Gala Dinner. Known for her elaborate performances and personally-designed lavish costumes, and whose fans famously include HM Queen Elizabeth II, she will be one of the highlights of this exclusive event. Reserve your tables now, be sure not to not miss out!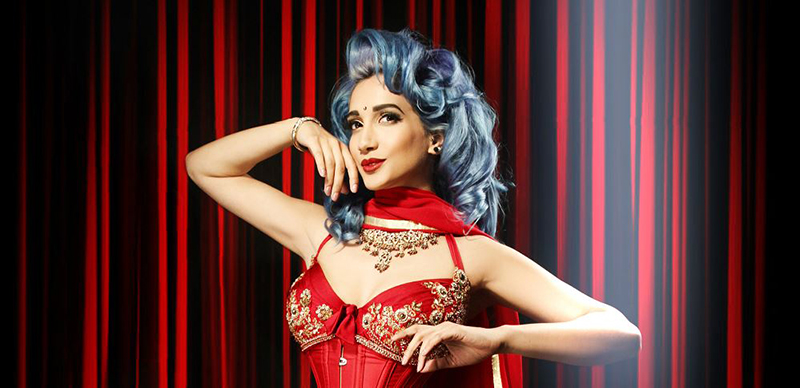 Underwater Explorer
Have you ever heard of luxury submarines? If not then C-Explorer 3 will be there to take your breath away! This underwater vehicle carries up to three people and can bring passengers down to 1000 metres in depth. The best part is, the submarine is fully air-conditioned, spacious and comfortable, giving passengers an unobstructed 360-degree view under the water.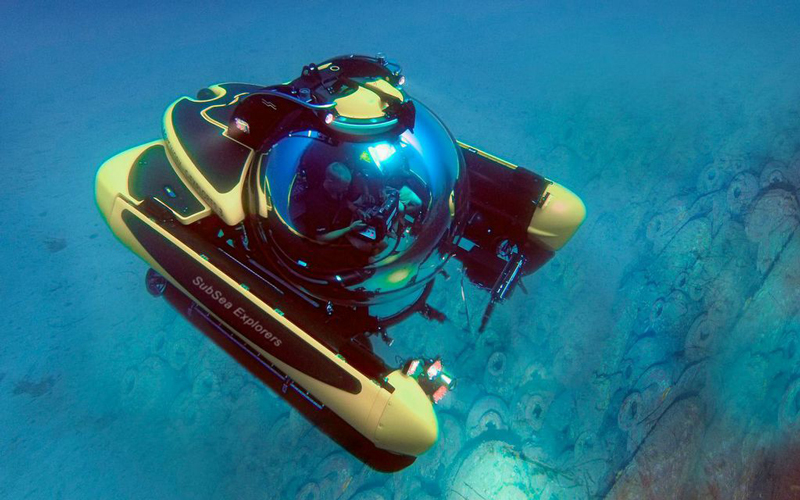 Restored History
From the latest floating technologies to the oldest boat at the Show! In celebration of their 50th anniversary, Princess Yachts have lovingly and beautifully restored the original Project 31 cruiser, the first model to exit the Plymouth yard half a century ago. Currently on a world tour, Project 31@50 kindly made a stop in Singapore to excite the show's guests at ONE°15 Marina Club.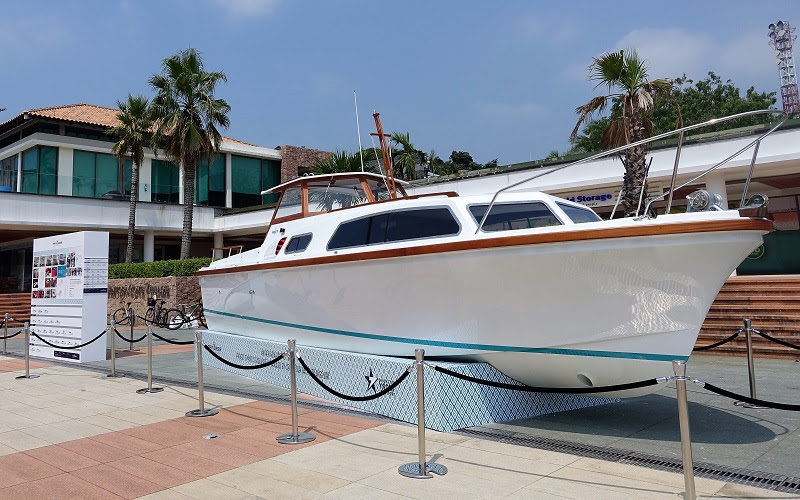 Asia Boating Awards
Honours the best of the best in Asian and international yachting for their quality products and services. The Awards will return to Singapore this year, with the Ceremony taking place on Thursday 7 April at ONE°15 Marina Club during the Singapore Yacht Show. Contact info@singaporeyachtshow.com for tickets.
Giants of the Show
This year the show's guests will witness the superyacht galore. The biggest yacht on display is going to be Lady Candy, a majestic 56m based in Hong Kong. The next in line is the stunning 55m Amels superyacht La Familia. The next super vessel gracing Singapore's shores will be 50m Sensation, followed by the impressive 43m superyacht Triple 8 by Royal Denship and refitted 34m Azul A.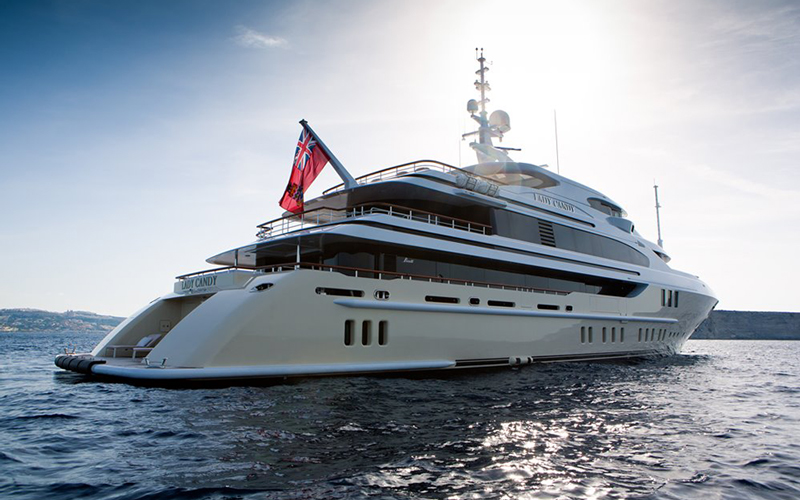 MasterChef Asia's Cooking Class
The last but the tastiest highlight of our list is a private master class onboard one of the show's yachts by Audra Morrice, Judge on MasterChef Asia. Save the date – Friday, April 8. And on Sunday, Audra will prepare some delicious dishes in a public demonstration at the Show's esplanade. Be sure to stop by, you may even win a signed copy of Audra's new cookbook!
PMYA Asia's Managing Director Robert Hawkins will be in attendance at Singapore Yacht Show and ready to offer his professional independent advice on all aspects of boating specialising in consultancy, training, motor yacht locating and management. Feel free to speak to Robert – contact by email or WhatsApp/phone +66 88 44 680 14 (Thai), +65 86 96 3881 (Sing).
Images by Singapore Yacht Show, Sukki Singapora
www.singaporeyachtshow.com