Boat Relocation Phuket
Why would a boat be relocated?
There are 2 main reasons for it: a boat is sold and moving to a new owner, or an existing owner is moving to a new cruising area. Sale of a boat with its further relocation is the most common. But not far behind are existing owners looking for a new cruising ground. And luckily there are so many of them, new and exciting, opening up not just in Europe and America but in Asia as well.
Commonly you will see boats congregating at the end of the European boating season in the main Mediterranean ports and getting ready to be shipped or sailed to their winter cruising grounds, mainly in the Caribbean. But the new up and coming areas in Asia are becoming much more popular. Indonesia, Malaysia, Singapore, Thailand and its island of Phuket offer beautiful winter weather with warm and clear waters to cruise. With regular shipping from Europe and any other area, Asia is the destination of the future. 
How can you get your boat relocated?
We offer a comprehensive service that takes care of all aspects of moving and using your boat.
A sample boat relocation procedure includes the following steps: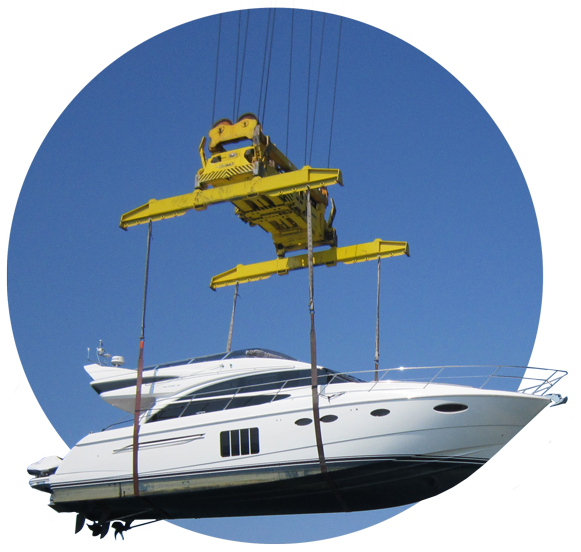 Boat Relocation Options
Whether your boat needs to be relocated from Europe to Asia, from one country to another, or just to another marina, your main goal is to do it swiftly and safely.
We arrange road transportation, shipping, or captain and crew for delivery by sea. With over 25 years of experience in yacht transportation business and reliable network of global contractors, we fulfil every delivery job to the highest possible standards.
Shipping
Road Delivery
Sea Delivery
Skipper / Crew Service