5 Largest Superyachts at Monaco Yacht Show 2017
Later this week, over 125 yachts will be showcased at the famous Monaco Yacht Show 2017. This year's event features the boat that is nearly 100-feet longer than a normal 250-foot-long superyachts. So, if you are lucky enough to be in Monaco, don't miss the chance to witness the beautiful monster. But if you are not, here's a sneak peek of the 5 largest vessels on display.
MY Jubilee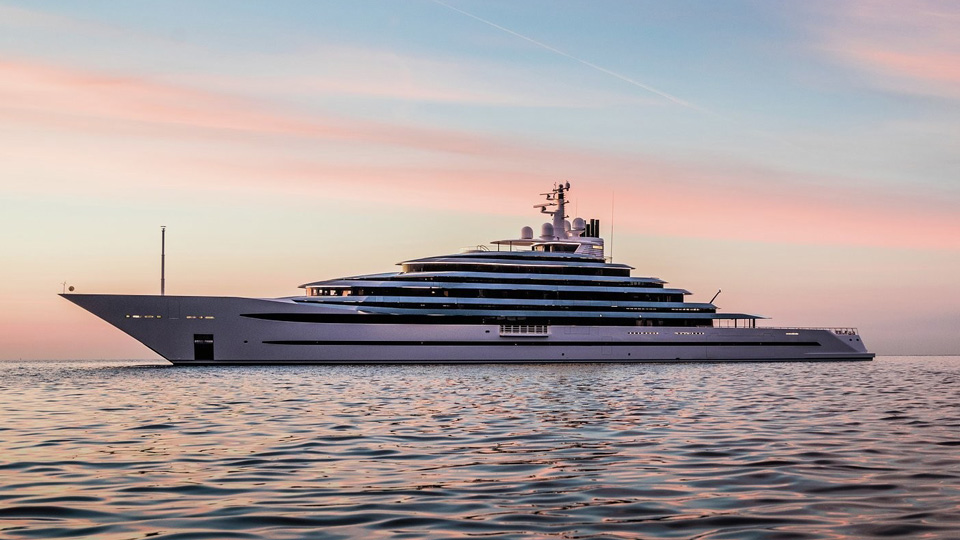 Measuring in at a cool 360-feet-long, Jubilee is not only the largest yacht at the show. It's the largest yacht to be built in Holland (which is home to many of the world's most notable superyacht builders). And it's also the largest yacht to be built by Oceanco (that has a stellar reputation for building very large yachts).
Jubilee stands out not only because it's so big, but also in the way its exterior, designed by Lobanov Design, so elegantly encompasses six decks. It's not easy to make a large yacht look so uniquely beautiful as Jubilee is. Lobanov's clever use of flowing lines even create the illusion of multi-level decks and flows gracefully into a fully certified helideck on the bow.
MY Aquarius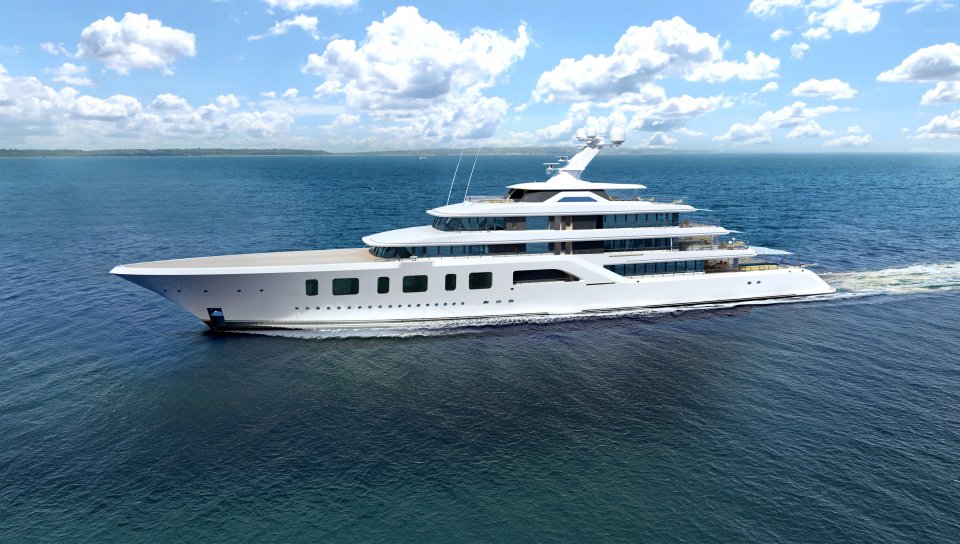 This 300-foot long Aquarius combines contemporary and conventional design elements with the world-renowned craftsmanship of the Dutch yacht builders at Feadship. But Feadship's CEO Henk de Vries can do a better job of describing how this large yacht came to be.
"The client is a hugely experienced owner whose previous superyachts include 50-metre and 60-metre yachts. We had been in regular contact for several years before the owner concluded that, in order to create the truly fantastic yacht he envisaged, he simply had to commission an entirely bespoke Feadship."
The owner agrees. "We dedicated two years of intense design work on Aquarius," he says. "As a result, she represents a perfect marriage of interior and exterior,  and seamless integration with the sea. I am convinced that Aquarius will become a future benchmark for global superyacht excellence."
MY Areti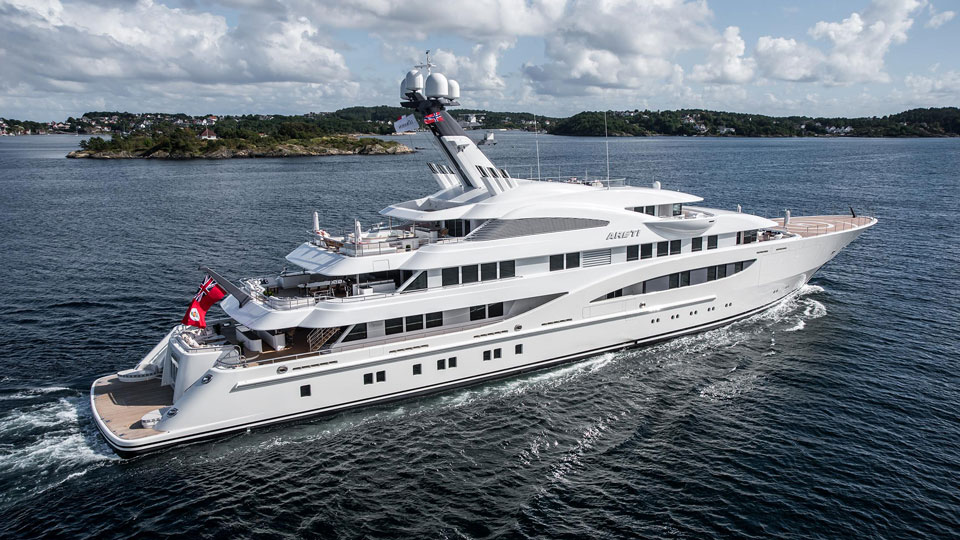 After her maiden season cruising the Mediterranean, this 278-foot long megayacht built German superyacht specialists at Lürssen will be introduced to the public at this year's Monaco Yacht Show.
She was designed inside and out by the London-based Winch Design, and features an elegant exterior, coupled with a classical yet fresh interior style.
MY Legend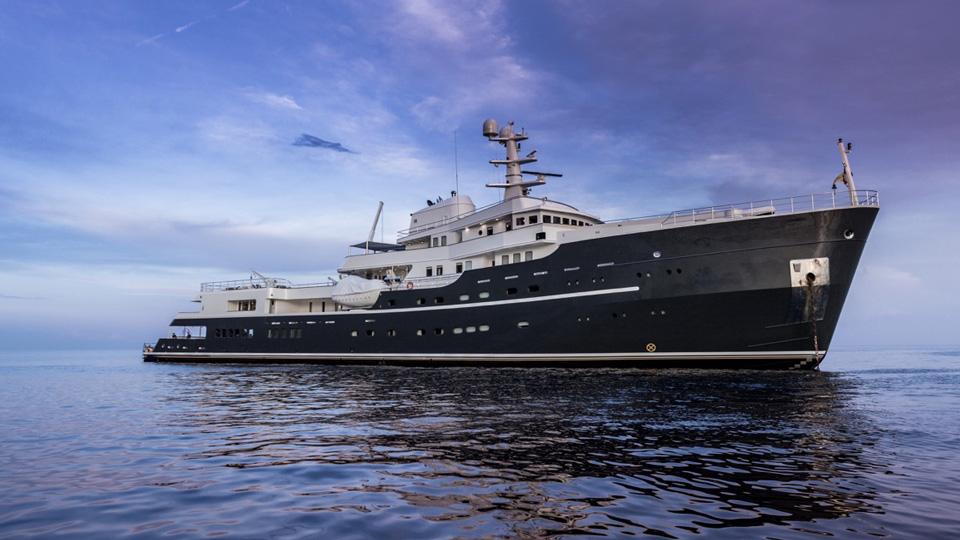 It's safe to say that Legend, the legendary, 252-foot long expedition yacht that has a range of over 7,640 nautical miles, a certified helipad, an ice-breaking hull, and is capable of exploring the through the world's remotest oceans was way ahead of her time. These days, many owners crave an-ultra luxurious expedition yacht. But the same can't be said for way back in 1974 when Legend was first launched.
Since then, she's won Best Rebuild Project at the World Superyacht Awards 2017 and can accommodate 26 guests in total luxury while offering a wide range of entertainment including a gym, spa, pool, and movie theater. The only catch is according to its listing with Fraser…Legend is not for sale to US residents while in US waters.
MY Cloud 9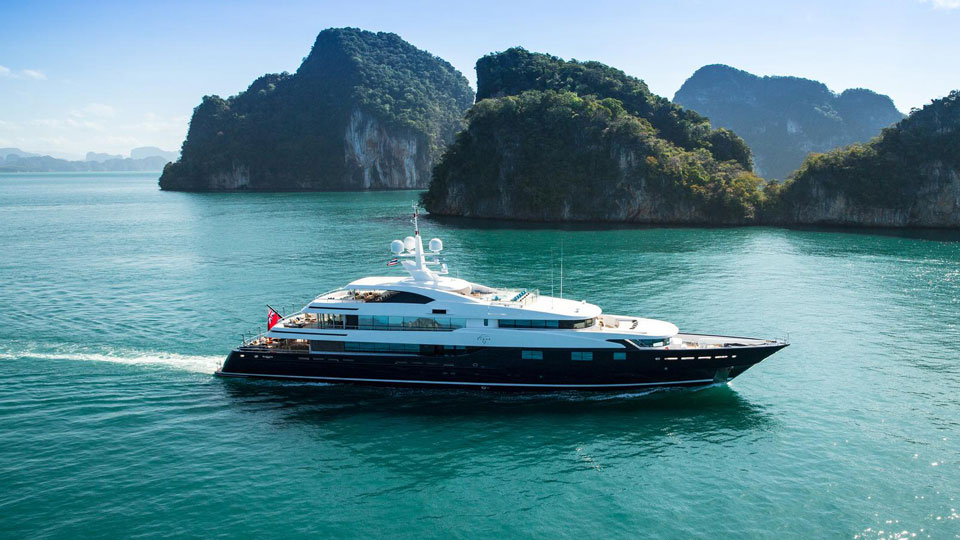 The 243-foot-long Cloud 9 is the result of close collaboration between CRN shipyard, Zuccon International Project and Winch Design is another yacht that will be making its debut in Monaco. The technical aspects of the project were developed by the CRN engineering team working in partnership with exterior designers Zuccon International Project, while Winch Design was appointed to create the exterior guest areas and interior design.
As a result, the design shows a wonderful balance between interior and exterior spaces, that allows for a free flowing layout ideal for a relaxed indoor-outdoor living environment. Distinctive open-air areas such as the private deck forward of the master suite and the large beach club with an extended platform at sea level have been conceived to offer maximum scope for al fresco enjoyment.
Other key features such as: a hair salon with fold-out balcony, beach club with Espresso Bar, on deck pool with spa jets, Jacuzzi on the sun deck, along with the gym, helipad, zero speed stabilizers add to the overall comfort and enjoyment too.